Hello Players, Partners & Friends,
This year has already kicked off to be quite an incredible year for our company – we successfully launched H1Z1 to Steam Early Access, introduced beta testing for the upcoming launch of PlanetSide 2 on the PlayStation 4, and most importantly, became a fully independent game studio (and that was just in the first quarter alone!).
Since we first announced we would become Daybreak Games this past February, we have been burning the midnight oil to quickly and seamlessly transition our game services and sites to reflect our new company name and identity. With that said, we are excited to debut the first chapter of our new story as Daybreak Games by unveiling our new logo as an independent game studio…drum roll, please: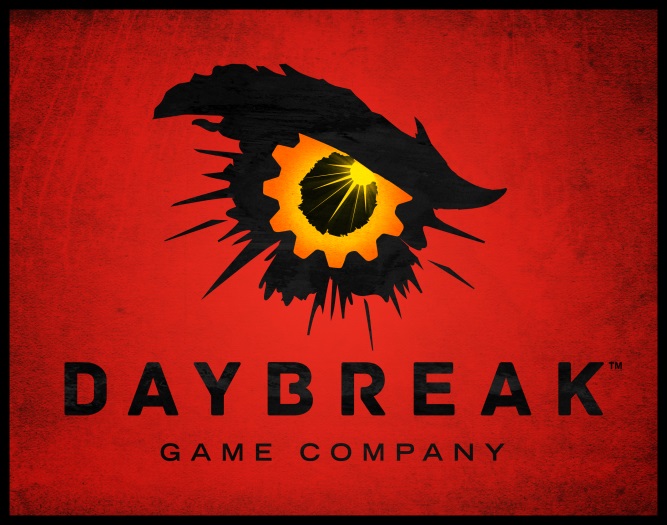 We are so proud of our new company branding as it truly reflects who we are as an organization and captures our vision of approaching each new day as an opportunity to move gaming forward. We are also pleased to announce that we launched our new corporate website today, www.DaybreakGames.com.
To kick off this momentous occasion and help celebrate internally at Daybreak, we are hosting a Celebration Week this week which will include a variety of virtual and IRL activities, daily livestreams, giveaways and more! We encourage everyone to get involved and participate so visit here for more details.
Looking ahead, we are happy to announce we will be moving our San Diego headquarters into a new office space this fall so stay tuned for more news on this front! As for our games – it's business as usual, but better than usual – as we have many new exciting developments for our existing IP and games, and other concepts in the pipeline.
Sixteen years ago we introduced the world to the modern MMO with EverQuest, and we can't wait to see what successes the future holds and what we will accomplish together to move gaming and this industry forward.
Thank you for your continued support. Here's to each of you and a game well-played!