Last week we held a job fair at our San Diego studio where we met many talented individuals across different disciplines. If you were one of the attendees, thank you for coming out!
Weren't able to attend? Vickie Stone, Senior Recruiter at Daybreak, gives us an insider's look at the type of candidates we're looking for, open opportunities and more!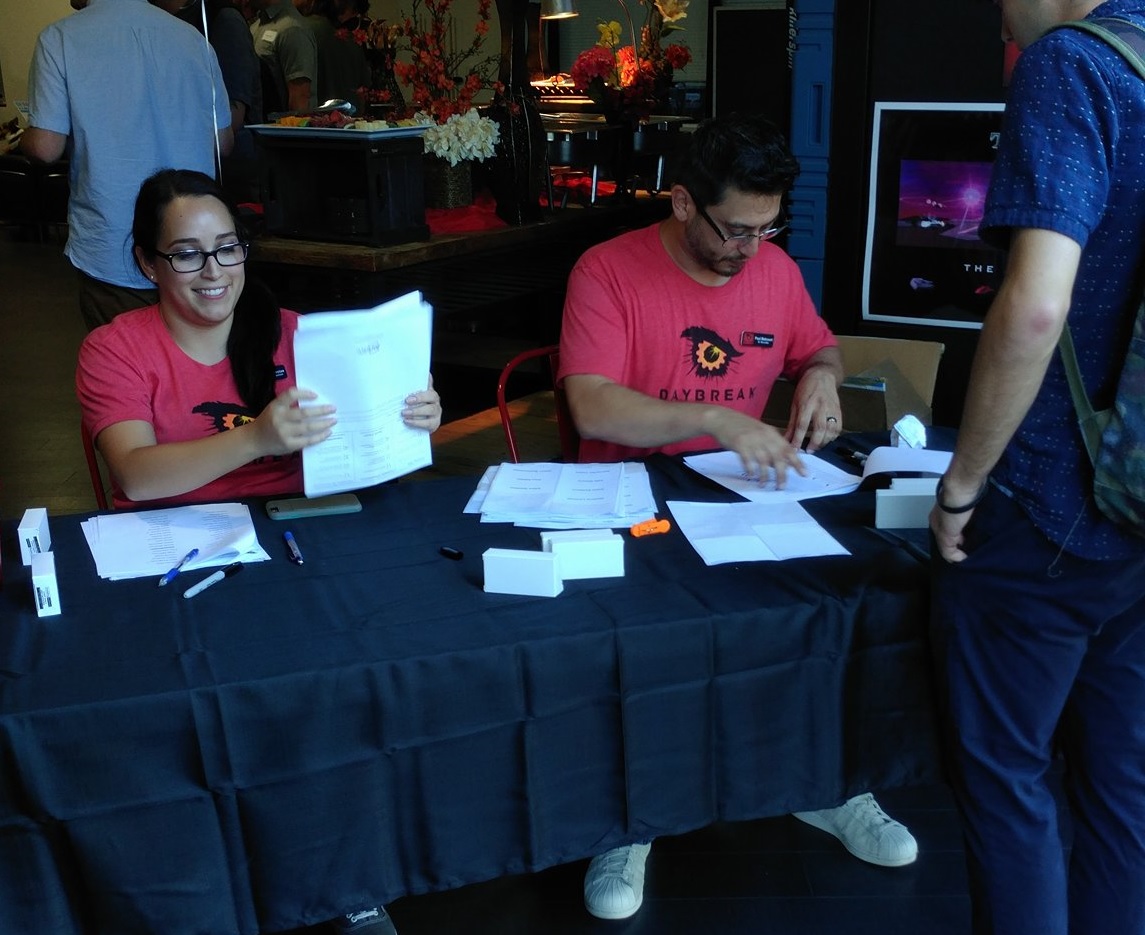 What is your role at Daybreak?
I am Senior Recruiter here at Daybreak. I source, identify, screen and route job candidates to hiring managers and oversee the process of interviewing, negotiating offers, and on-boarding new hires once they are selected.
What characteristics do you look for in potential Daybreak employees?
The job description is the guide. Candidates should look at the skills and prior experience the role requires and meet these as the minimum. Since many do, we also look for that extra "something" that a candidate may bring. This can include a sincere passion for gaming, a creative thinker, a problem solver or a team player.
There are many moving parts that come together to create a fun and compelling game that people want to play over and over again. In general, top characteristics include a commitment to make the best possible game, a desire to continue learning, good follow through and respecting ideas and perceptions.
What skills help candidates be successful at Daybreak?
Four important skills to be successful include:
Accountability: Accepting accountability for your successes and failures. Being able to admit you have made a mistake is sign of humility and can garner respect from co-workers.
Decision-making: A successful leader is decisive and willing to back themselves up when making a decision.
Positive Attitude: Being positive about work and your profession is essential – be the team player who wants to take success to the next level and further the aims of the company.
Time Management: Successful Daybreakers will use tools to keep themselves aware of deadlines and adhere to schedules. Managing one's time effectively means producing higher quality work in a timely manner.
What job opportunities are currently available?
Daybreak is growing and jobs are always being updated on Daybreak's career website—that is the best place to view openings. We are currently filling positions for artists, programmers, designers, projects managers and more for our San Diego and Austin studios!
Are there any plans to host more job fairs in the future?
The response to this one was so good we are highly considering an encore. Austin is also considering hosting one to meet talent and showcase what that studio has going on!
Thanks again to all who came out! Looking to turn your passion into a career? You can check out our career opportunities here: www.daybreakgames.com/careers.